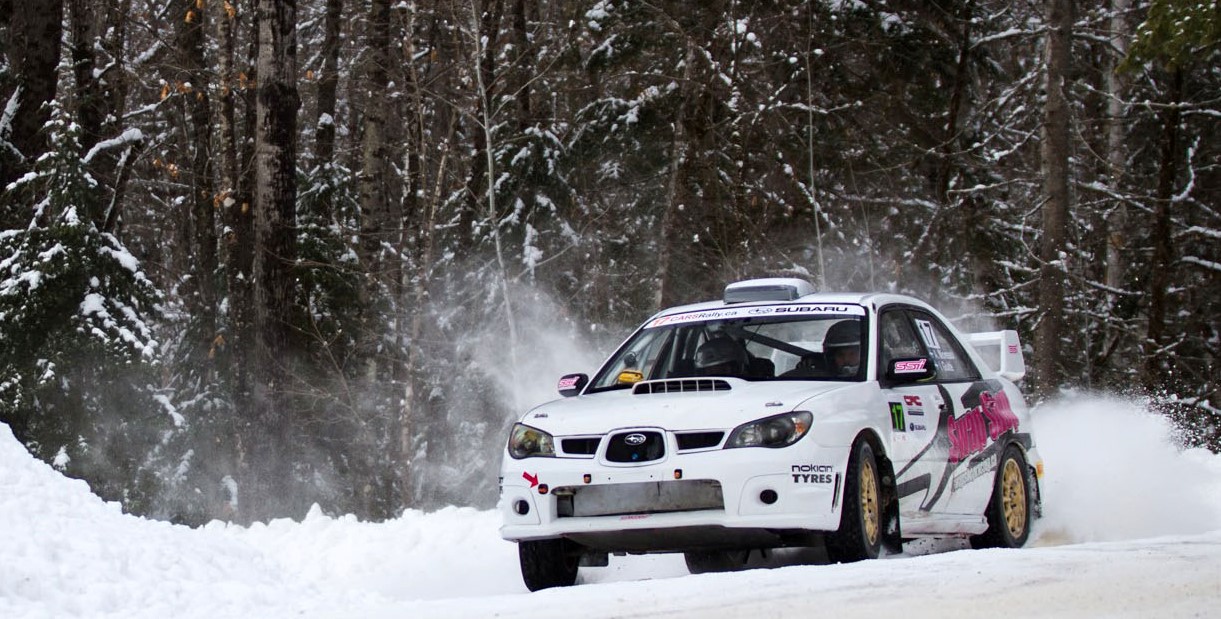 Rallye Perce-Neige 2020 : Alexandre Moreau et Ian Guité
Crédit photo : © Clément Tavernier / poleposition.ca
Alexandre Moreau and Ian Guité Surprise at the Rallye Perce-Neige !
February 2, 2020.- Taking place in Maniwaki, in the Haute-Gatineau region of Quebec, was the inaugural event of the 2020 Canadian and Eastern Canadian rally calendars, the Rallye Perce-Neige. The fifty-fifth edition of this traditional event, contested on snowy and icy roads, held true to its reputation. Plenty of action and multiple changes on the leaderboard filled the event, ending with an Eastern Canadian Rally Championship (ECRC) victory for rookie Alexandre Moreau, co-driven by Ian Guité in a Swap Shop team Subaru WRX STI.
In only the fourth rally of his career, Alexandre Moreau won less than one year since he started competing. This huge endeavour was achieved while keeping his main adversaries a mere handful of seconds at bay throughout all the competitive stages held as part of the ECRC.