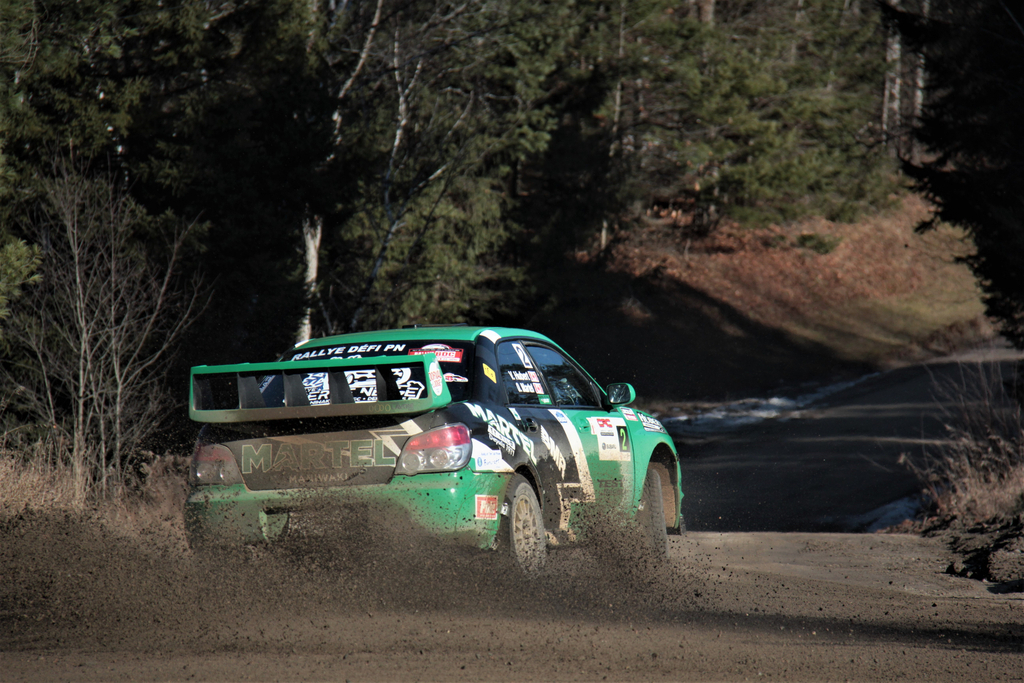 Olivier Martel and Marie-France Desmarais
Photo credit : © Richard Bouchard
Double Tall Pines Rally Victory and 2022 Championship Title
for Olivier Martel and Vincent Hubert!
November 27, 2022.- The conclusion of the 2022 Eastern Canadian Rally Championship (ECRC) took place this weekend with a double-header programme as part of Bancroft, Ontario's Rally of the Tall Pines. On frozen gravel roads covered in ice patches and mud, competitors needed to fine tune their concentration levels for this event. Olivier Martel and Vincent Hubert were up to the challenge and won both regional rounds in their Test Racing Subaru WRX STI. In doing so, the duo also claimed the 2022 ECRC driver's and co-driver's championship titles.